MSR Cresson in the Challenge Miata
Someone has to bring the slowest car...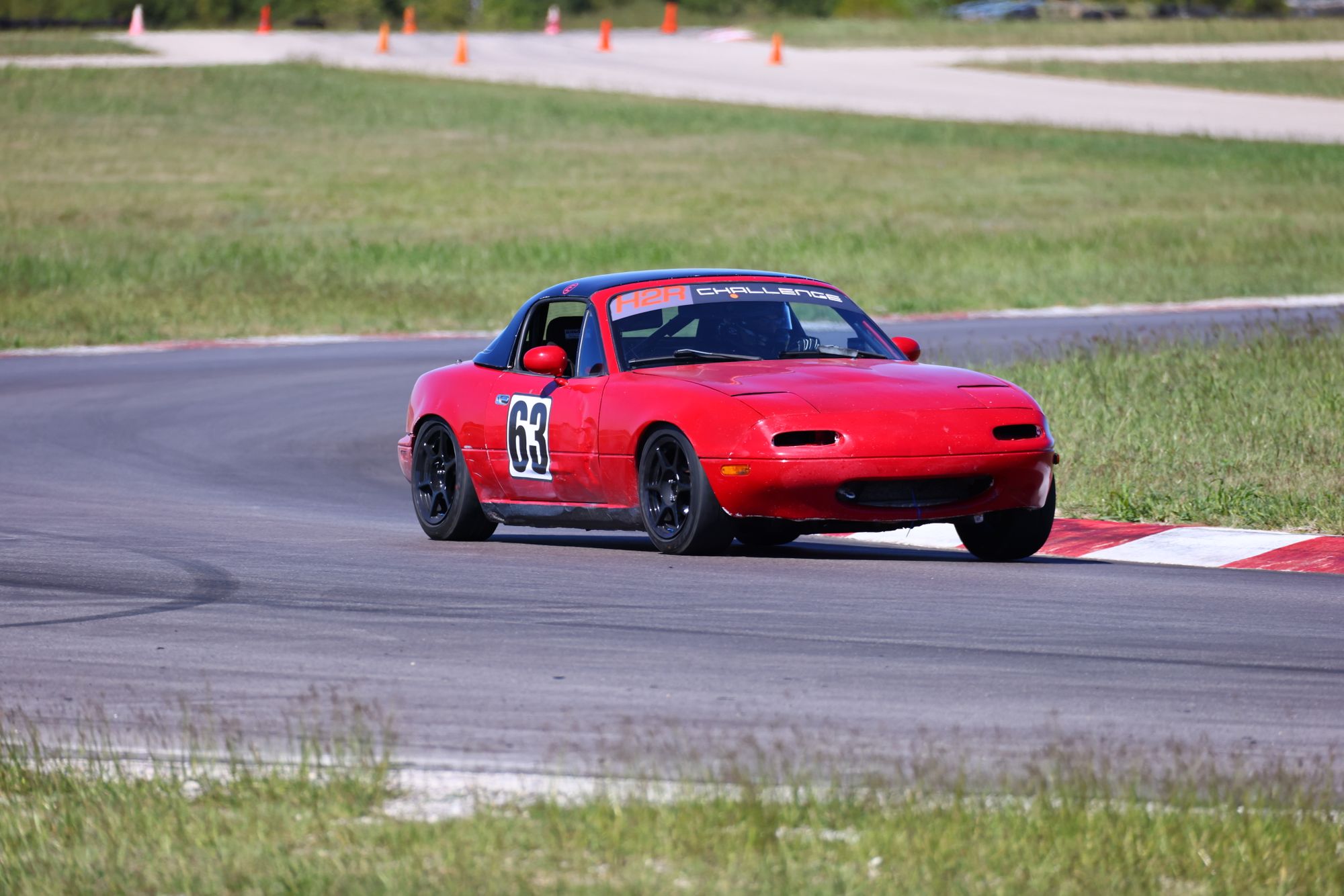 I realized that I hadn't taken the Challenge Miata outside of Harris Hill since I started driving it, so when I had the opportunity to go up to MSR Cresson with The Driver's Edge I signed up, loaded up, and headed North.
The drive up was uneventful - I'm finally getting comfortable with the big trailer and had a pleasant 3 hours on back roads before pulling in and getting set up.  This 1.7 mile circuit was my very first on-track excursion and I'll probably always have a soft spot for it, even if we were going the other direction this time.  The weather was absolutely perfect with lows of about 50 and highs in the low 70s.  Some rain would be fun, but I guess we can't have everything.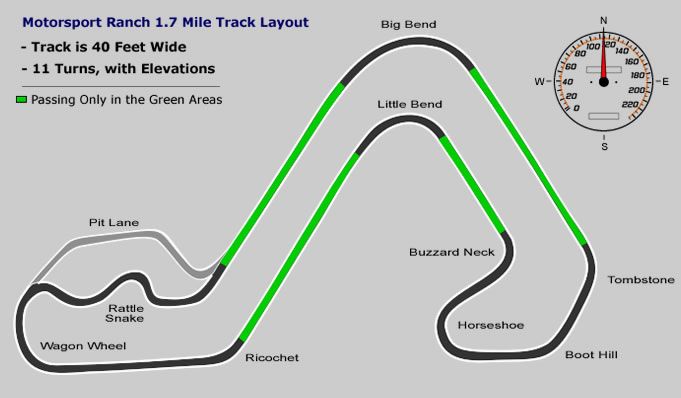 On Saturday morning we were the second group out and the track was still pretty cold and damp from the morning dew.  That led to some inevitable entertaining sliding around especially in Rattlesnake but nothing too dramatic. I did go four off heading out of Horseshoe towards Boot Hill - while this car is slower than my old NB its also less grippy, with narrower tires and an open differential, and my old habits going immediately to full throttle after apex failed me.  That was a bit of a theme for Saturday, having to remind myself that this was a totally different car that just happened to feel very similar to my last one.
I started out fairly slow but was comfortably dropping about a half second each session.  Had a lot of fun playing with John in his 911 Carrera 4 - I was technically turning slightly faster laps but not so much that it was frustrating, and having someone to run with is always pleasant.
Sunday morning I got my FTD of 1:29.49 on the third lap, chasing Marshall in his nicely prepped ND. He started walking away from my in the middle of the three amigos (where the Catalyst kept telling me to "Carry More Speed" regardless of the fact that I'd been at full throttle since shortly after the apex of Horseshoe - that's the reality of a sub-100-hp car).
A couple of laps later I pushed slightly too hard in Wagon Wheel and got my back-right tire into the dirt, resulting in a spin.  Luckily the only car inbound was Heidi who calmly drove around me. Watching the video it also seems like I turned in left a bit too soon after Rattlesnake which may well have set up the mess in the first place.
Shortly after that excitement I noticed that my temps were creeping up.  I ran easy for a lap but that didn't do the trick so I cut the session short and came in.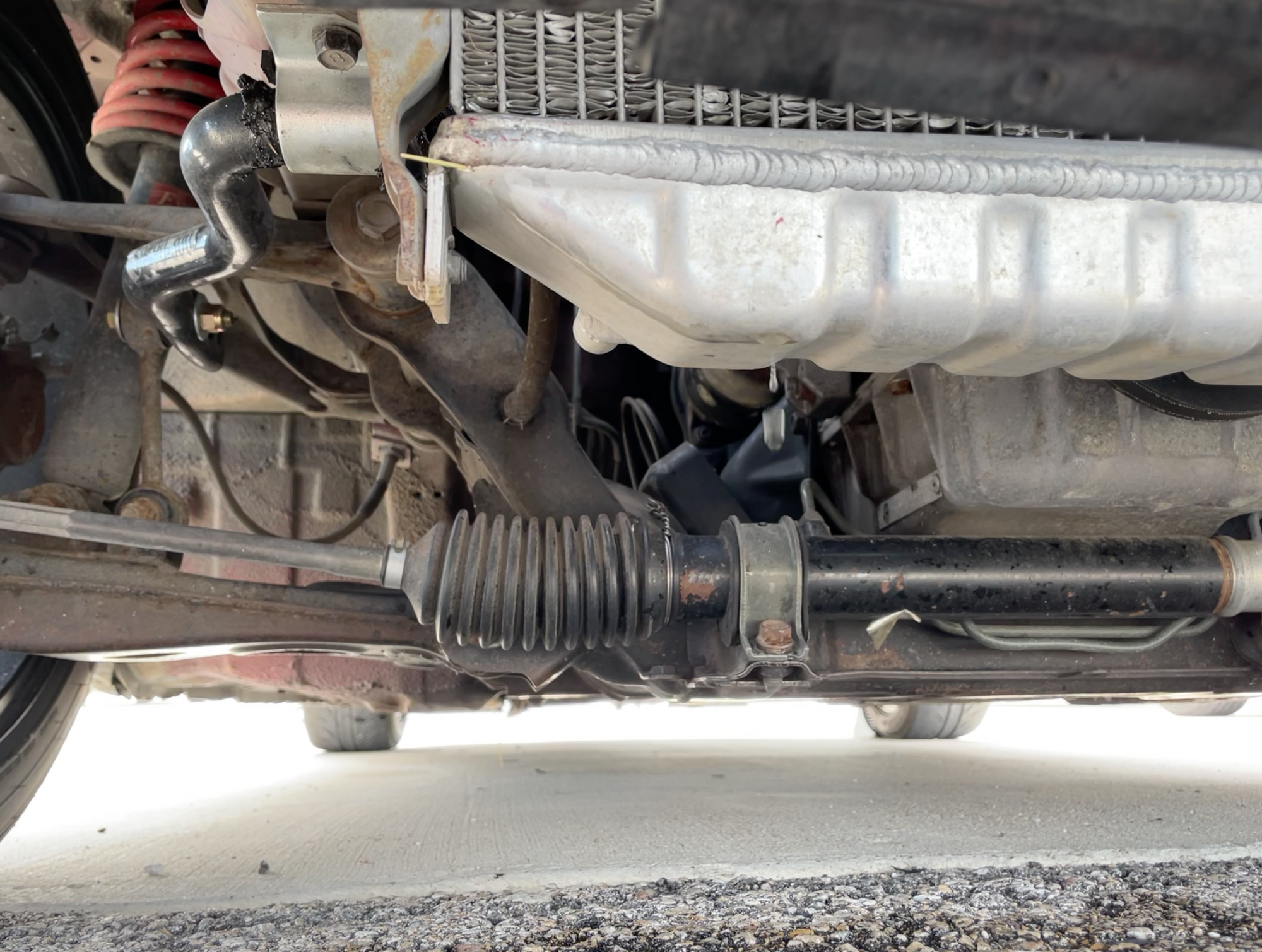 Turns out that I had a small leak near the top of my radiator fins and was basically dry.  Considering how much obvious bump damage this car has in the front I'm not incredibly surprised. More annoying, both of the shops at Cresson that might well have had a spare radiator were closed due to schedule conflicts, so that ended my weekend.  I'll drop a new OPL dual core in this week, along with adding some ducting and fixing the broken air guide and missing undertray, and that should take care of cooling for some time to come.
Overall, I was a little concerned about bringing the H2R car out in public but its a blast.  The low grip and low power combination is fun as hell, and I'm finding that the basically stock suspension is still very capable but I can't take it for granted the way I could my 800# XIDAs.  I think that I had a 1:28 flat in my by the end of the weekend, and the car's capable of more even in its current state.  I'll bring it back for sure.
ps: I'm even more annoyed than I was before at high-power C6s who park it in the corners after a pass even when they're back on line.  C'est la vie.